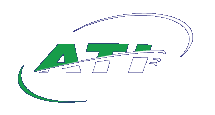 ATI T5 High Output Lighting Systems

Innovative German design and manufacturing techniques help give ATI T5 bulbs higher output, better coloration and more stability, making them the #1 selling reef T5 bulb.
A favorite among hobbyists who want top-of-the-line performance at a lower cost. Features Miro-Silver reflectors and an active cooling system for optimal performance and long lamp life.
Features full, integrated dimming control combined with exceptional T5 performance. The Dimmable SunPower offers an unmatched combination of output and control at an affordable price.
Combines the efficiency and control of LED lighting with the superior coral color and light balance of T5 lighting. The perfect fixture for those who value style and performance.